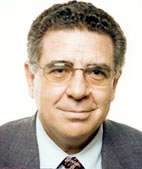 Claude Sassoon, Psy.D.

Sassoon Psychological
Services, P.A.

1401 SE Goldtree Dr.
Suite 104
Port St. Lucie, FL 34952

2999 NE 191st Street,
Suite 402
Aventura, FL 33180
(305) 933-9362
claude@csassoon.com

Services

Psychotherapy
Psychological Testing

Office Hours

Psychotherapy hours are available by appointment.
Sliding scale fees are considered.
Insurance billing performed.
American
Psychological Association (APA)
Florida
Psychological
Association (FPA)
Anxiety Disorders
Association of
America (ADAA)
Claude Sassoon
Although people generally enter psychotherapy seeking relief from pain, the therapeutic process provides a great deal more than symptom relief. Whether they struggle with depression, anxiety, grief and loss, abuse/trauma, divorce, destructive behavior patterns, or painful family dynamics, psychotherapy offers clients the opportunity to view themselves through a different lens and to see themselves with sharper clarity. In the context of a safe emotional environment and trusting alliance with the therapist, clients are able to do the painful work that leads to emotional liberation and a greater sense of fulfillment.
Prior to entering private practice, Claude worked in a large multinational corporation, and has had the opportunity of living in countries with different cultural traditions and values. Claude has extensive experience treating adolescents and adults suffering from acute or chronic emotional, personal, and/or psychological distress. He is a skilled marriagel counseling and family therapist. Claude is specialized in treatment of panic disorder, eating disorders, and sexual issues.
Specialties/Expertise


Panic Disorder
Anxiety Disorders
Mood Disorders
Eating Disorders
Anger Management
Attention and Impulsivity
Learning Difficulties
Adolescent Difficulties
Relationship Difficulties
Sexual Issues
Men's Issues
Professional Issues
Life Planning


Cognitive-Behavioral Therapy
Individual Therapy
Marital and Family Therapy
Group Therapy
Sex Therapy



Credentials and Education


Psychology Doctor (Psy.D.)
Nova Southeastern University
Licensed Psycholgist (PY6350)

Master of Science (M.S.)
Nova Southeastern University

Diplomate in Sexology
American Board of Sexology

View my detailed Resume
Sessions in Spanish, Portuguese, and French.